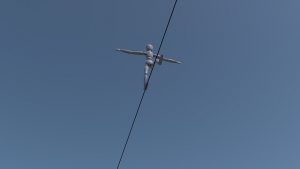 Work or study? It's a dilemma that plagues many at some point in their lives.
Maybe you're a full-time employee, an entrepreneur, or freelancer who looks forward to your workday, or someone who's just trying to graduate with the least amount of debt. Whatever's the case, the prospect of choosing one over the other can make your head hurt.
What if there were ways to make it easier at both ends of the spectrum? Suppose there was a way you could make your studies and your work more balanced?
Here are three simple tips that will make it easier for you to do that.
Plan your day in advance
Planning ahead for the next day could be one of the most useful things you could do as a student, regardless of your level of education. Having a schedule for your entire day will undoubtedly help you maintain a balance between work and studies.
A plan will prioritize what you have to do to get things done so you don't waste a lot of time. Try using an Outlook calendar on your laptop or mobile phone. Plan your day by including everything you have to do during the day, and try to construct a schedule that includes both work and school.
For example, if you have a one-hour morning class at 8:00 and an afternoon class from 12:30 to 3:00, maybe you can get some significant work between 9:00 and noon. This approach might give you enough time to get most of your work done before returning to class.
Use a timer
Procrastination is typically the worst thing you can do when you're trying to juggle work and studies. But it can also be a very effective tool when used correctly.
Studies show that one-third of students procrastinate and cannot finish their work on time. Let's face it, if you have a test, assignment, or group project due tomorrow, the odds are fairly high that you will indulge in some procrastination in the meantime.
A timer can help you manage your time in a way that enables you to make matters easier for yourself. It can empower you to cover the items on your to-do list without wasting time thinking about you how you're going to do them.
It also helps keep you on track. You'll know how long it takes to do each task and it will prevent you from being distracted by temptations like social media.
Take a break before you burn out
You are human, so you'll probably get tired of doing the same thing over and over again. This will not change, so take some time to rest at least once a day.
When you feel exhausted, take a break for 30 minutes to an hour and then return to work. This should help you to avoid the adverse effects of workaholic behavior, which can damage your health, cause financial problems, and lower your quality of life.
Enjoying a little bit of extra time at the end of your day is excellent for your health and well-being. You will feel better in general, and you'll be more productive, if you take the time to unwind.
In conclusion
Balancing work and studies is not an easy goal, but putting a plan in place will help you stay on track. If you feel overwhelmed by the process, ask your friends or professors for help and advice. They are there to help you.
Just remember that once you get started, you might be surprised when it turns out not to be as hard as you anticipated. The key is to find a way to make it work for you and your situation.
Peace of mind might not come from just one thing, but it can derive from a combination of factors, such as the three tips above.