Rebranding your business can either be successful or terrible – it all depends on how you handle things. We've heard of companies that did an amazing job, and the ones that simply messed up. The process involves a lot more than just tweaking your logo or changing the company name. So many risks are involved, and you have to minimise them.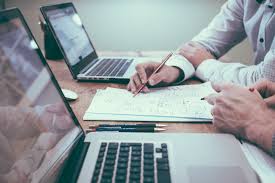 Before proceeding ahead, think about how important rebranding is at the current stage. Has your target audience evolved with time, or is it still the same? If they have changed, so should your brand, adjusting your values and preferences according to their needs. Is market competition giving you a tough time? Maybe a brand re-makeover can help you gain an edge.
Once you know that rebranding is what your business needs, make use of the tips below so that you can relaunch your brand successfully.
Bring in the pros for help
Whether you have just started out or are running your business for years, an advice from a third party expert can provide you with new insights about your brand. Companies like Brandmatters can share their perspective with you, offering you an unbiased view of your brand from a consumer point of view.  These third parties can also come up with detailed strategies and a proper execution plan, advising if your brand needs any major changes or if the subtle ones would be enough.
What do your consumers feel?
What's the feedback of your current clients about your brand? What makes them buy from you, and not just anyone else out there. Their perspectives may actually turn to be very different from how you view your brand. Generate some interest in your current brand enthusiasts through social medial channels, and share innovative ideas with them, asking them for their feedback.
Make sure you maintain your originality, and empower your current influencers through strategic techniques such that they feel a part of the process. After all, once you've re-branded, you sure wouldn't want to lose consumers who are loyal right now.
Stay consistent
Rebranding means changing many elements, but some things should be preserved such as your language and tone. Your consumers will enjoy the revitalisation, but they shouldn't feel as if they don't know your company anymore. So be consistent where you can be.
Understand there is more to rebranding than your new logos and colours
We said this at the start, and we'll emphasise upon it again. There is more to your brand than logos, colours, taglines and packaging.  Yes, all these are important, but more is what your consumers think about your brand and the kind of experience the have with you or expect from you. Remember that even the smallest of details matter. Yes, you can put in hundreds of dollars, and breathe fresh air in your business, but if your products, quality and customer service aren't top notch, rebranding won't help you out.