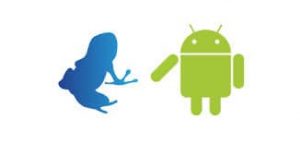 If you've been using uTorrent for a while now, you're probably wondering why you would ever switch. Well, in the old days, when hardware and software resources were limited, you could probably only run a lightweight torrent client. However, these days, device makers are overbuilding their tablets and smartphones. You don't have a reason not to upgrade your client – especially when that client is Vuze, and it's free to try out.
The New Mobile App
Vuze recently launched a mobile version of its popular PC and laptop client. The Vuze Torrent Downloader app for Android is nothing short of amazing, yet most users don't know how to take full advantage of all of its features. For example, the app can actually be set up to download and share torrents between your mobile device and your laptop. You can even set things up so that other users can automatically share torrents with you – automating the process of file sharing.
Like the desktop version, the mobile app lets you browse for torrents and then initiate the download process. If you have to shut off your mobile device, the app auto starts when you start it back up again – you don't lose your torrent. If you're worried about using up your data package, don't be. Vuze has incorporated a toggle setting for wi-fi only use. And, unlike many other mobile torrent clients, this one is ad-free.
The "Hidden" Setting Almost No One Uses
One of the most powerful features in the new Vuze client is the "categories" option. Some clients refer to this as a 'tag', but whatever you call it, it's the key to automated torrenting. Categories are used to contain downloads. Once you have a category named, you can set specific category options.
You can even set per-category upload and download speed limits and "stop/start" rules for individual categories. Why is this so cool?
Let's say you sign up for a torrent subscription. Once the subscription is added to your Vuze client, you can select the "assign category" option. This will force all content downloaded through that subscription to be automatically assigned to the category.
Once that's set up, you can set your chosen category up to "auto-transcode." The auto-transcode feature moves the file to a device of your choosing automatically for you.
In other words, if you subscribe to a podcast, or some other torrent subscription, your mobile device, or your laptop version, will automatically download the torrent and transcode it to whatever device you want. Say you usually listen to your downloaded torrents on your Android tablet. Well, you can have all of your torrents moved there for you automatically. Neat, huh?
Think of the possibilities. If your family is crazy with the family photos or home movies, they can upload them and you can download them to a dedicated device of your choosing. Or, if your friends are avid gaming programmers, they can send you the latest builds and you can send them straight to your gaming computer.
Benefits
Setting things up to run on autopilot saves you a lot of time. It also allows you to designate certain devices for specific purposes. So, you could have a tablet that's totally dedicated to family photos and movies. You could have a laptop that's dedicated to gaming.
You won't have a mess of torrents that need to be organized later. You pre-sort them and let the app do the work for you. Just remember not to infringe on copyright.
Bert Bruton loves discovering teachnology's capabilities and options. With a passion for finding new and useful and devices and apps, he loves blogging about the tips and tricks of making the most of today's tech.