For IT Professionals worldwide, AWS Certification represents the Holy Grail of Cloud Computing and Cloud Security. As an increasing number of organizations are preferring to set up their online infrastructure, applications/software, and database on the AWS Cloud (Amazon Web Services Cloud), being an AWS Certified Professional will definitely brighten your career opportunities.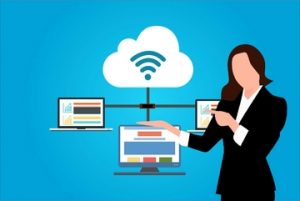 Understanding Different AWS Certification Course Types and Levels
There are a total of 12 AWS training and certification courses, of which the first 6 are Core Certifications and the remaining 6 include Specialty Certifications. 
| | | | |
| --- | --- | --- | --- |
| AWS Certification | Type | Level | Details |
| AWS Cloud Practitioner | Core | Foundational | Beginner's certification with prerequisite of 6 months AWS Cloud Experience. 90 minutes certification test that covers basic understanding of AWS architectural facets, value proposition, case studies, basic cloud security, and operating principles knowledge |
| AWS Solutions Architect Associate | Core | Associate (Intermediary) | Your knowledge and experience of distributed applications designing, management, and implementation of AWS tools and services is tested in this associate certification of 130 minutes. |
| AWS SysOps Administrator Associate | Core | Associate (Intermediary) | 80-minutes exam that tests your knowhow of deploying AWS applications, transmitting data vis-à-vis AWS and data centres, customizing AWS services as per organizational requirements, and so on. |
| AWS Developer Associate/AWS Cloud Developer Associate | Core | Associate (Intermediary) | 80-minutes evaluation of your ability to develop and maintain AWS-based apps. Your software coding skills and hands-on developing, designing and deploying capabilities are tested. |
| AWS Solutions Architect Professional | Core | Professional (Top Level) | Top-tier technical skills and experience of designing AWS-based applications is required to clear this expert level. The test last for 170 minutes and grills you on a multitude of areas like AWS Apps Architecture Best Practices, Opting for the Right AWS Service as per the Application Requirements, Complex App Systems Migration, and Cost Optimization for Projects. |
| AWS DevOps Engineer Professional/AWS DevOps Cloud Certification/AWS Cloud Developer Advanced | Core | Professional (Top Level) | DevOps is primarily focussed on Expert-level insights on Continuous Delivery and Process Automation. The 170-minutes exam has multiple choice question/answers on Continuous Delivery Methodologies, Implementation, Monitoring, Logging, Production Operation Automation Tools Designing and Management. |
| Cloud Security | Specialty | Area/Niche Expert | At least 2 years experience handling AWS Data Classification/Protection, Data Encryption, Security Services and Features, Security Operations, Risk, and so on. |
| Database  | Specialty | Area/Niche Expert | Deployment and Design of AWS Cloud Database, Migration, Deployment, Troubleshooting, and Overall Operations Management. |
| Machine Learning | Specialty | Area/Niche Expert | Proficiency over Developing Machine Learning Solutions for Business Requirements, and Optimizing the same in terms of cost, scalability, reliability, security etc. |
| Advanced Networking | Specialty | Area/Niche Expert | Mastery over Complex Networking Operations, developing Automation for AWS tasks, Deploying Cloud Solutions, Network Optimization, and Core Services Implementation. |
| Data Analytics | Specialty | Area/Niche Expert | Full-Fledged Knowhow of Big Data Services- Architecture, Designing, Automation of Data Analysis, and ensuring Security of Database Solutions. |
| Alexa Skill Builder | Specialty | Area/Niche Expert | Technical prowess in Amazon Alexa Skills Creation, Testing, and Deployment keeping cognizance of User Experience and Voice Value. |
Tips to Choose the Right AWS Certification Training Course
Given the different variations and levels in AWS Certification Training, it natural to get confused about which certification course to pursue. Here are some useful tips to choose the right AWS Certification:-
Chronologically speaking, you are required to clear the foundational certification, and then move on to the concerned associate and professional-tier certification.

Your area expertise so far, areas of interest and experience so far as an IT student/intern/professional will help you determine which type of AWS Certification will be the most beneficial for you.

For IT specialists keen on development aspects, the AWS Cloud Developer and

AWS DevOps Certification

is recommended. For those who are more proficient with Networking and Architecture, you can begin with the basic Cloud Practitioner Certification and rise up to higher AWS Networking and Architect Certifications.

Remember, it is not just important to get certified but equally necessary to keep yourself abreast of the latest AWS features and services that are constantly changing with technical evolutions. Therefore AWS mandates recertification of professionals every 2 years. 
Benefits of AWS Certification
Makes you future-ready on the professional front

Opens up new career avenues

Recognition with AWS Certification Digital Badges and Access to AWS Certified Digital Community

Exclusive Access to AWS Certification Lounge and AWS Summit Events to increase your Professional Networking

Free Practice Exams and 50% discount for recertification/next exam

Increases your professional value and guarantees a better pay-check

Opportunity to be hired by AWS as Subject Matter Expert
Conclusion
Already positioned as the market leader in Cloud Computing, the popularity of the AWS Cloud is only expected to heighten in the times to come. AWS Certification is bound to give your resume the much-required competitive edge in the IT jobs market. Be it for students or young IT professionals, the current pandemic and work-from-home/study-from-home situation provides the best opportunity to imbibe new skills. Use this spare time productively by choosing the right AWS Certification Training and enrolling for the course right away!