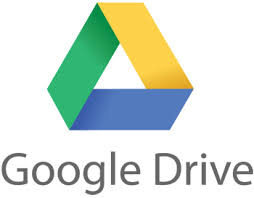 Business is all about how fast you can respond to your consumer's needs. Acting fast is a vital requirement, and that also takes working on the move. No matter where you are, to be a successful entrepreneur one has to be working. Probably that is why the smartphones are becoming so much useful when it comes to a business need. Android smartphones are so widespread, and even the smallest scale business owners can afford one. There happens to be plenty lot of functional apps for a business, and most of them are free. We have sorted out three of these apps which can come highly useful to your business needs.
Microsoft Office for Tablets
If you are running a business, chances are you are more comfortable with your information on a tablet than on a smartphone. And office apps are kind of necessary on every device these days, taking the facts in consideration Microsoft has released a free version of their popular office apps for Android. The initially released version used to be a highly limited mobile version of Office which could do nothing but viewing office files. Very recently Microsoft has come up with another edition, which is full and gets every job done. Guess what? This version is free. The Microsoft Office for Android is packed with Word, Excel and PowerPoint. Their most basic options are found on the top ribbon, and the interface is the computer alike. Also, the files you save integrate with One Drive; you don't have to separately save the files on this cloud storage.
Google Drive
For Android, there are many options for cloud storage. But Google's native service, Google Drive, happens to work best on Android. Even though Dropbox is a winner too, but if you are into Google services and use a Windows based computer, then Google Drive could be a winning choice. Also the free storage capacity you get is enough to get most tasks done. If not, there are always options to purchase additional plan. Any Android device that is connected to internet is eligible for sync. QuickOffice, Google's Office suit is integrated with Google Drive as well. So if you are into open source offices, give QuickOffice a try and ensure a hassle free syncing between devices.
Expense Manager
Managing your expenditure and earning is important. To keep track of every penny you spend in an easier and effective way, you could get Expense Manager. This is a free app that records all expenditures and also you can put every expense in categories. The app Expense Manager has an intuitive user interface and doesn't take much time to get used to. For better visualization, Expense Manager plots every data onto graphs so you can make better management. The app Expense Manager has the potential to be your alternate banking manager to help you stay focused in maintaining the balance between your earning and your expenditure.
Conclusion
All these apps are free for downloading on the Google Play Store. Google Drive might require additional payments if you want to purchase additional storages, otherwise all these three are free apps.