Computers have been used in medical and scientific settings for more than 50 years. However, in today's technologically advanced era, finding an aspect of modern life that is not touched by technology would be difficult. All of this information and the structures that generate and organize it must be managed. There has been a vast development of degree programs that can teach you to do just that.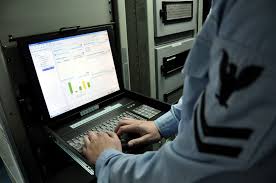 Information Systems
There is a difference between an information technology (IT) degree and an information systems (IS) degree. The study of IT focuses on how the technology works, while IS concentrates on which technology would best solve particular business problems. The curriculum for both areas of study does overlap, but an IS degree is broad and covers a wider scope.
Usually, if you have studied IS, you will work with many systems, so IS programs often cover managerial communications and project management as well. A good place to begin researching this career option is the Internet, and you can also get more information about earning a bachelor of computer information systems degree.
What You can do With a Major in Computer Information Systems
Computer information systems (CIS) managers are integral in the implementation of technology within their organization. Their duties are wide-ranging and may include helping construct a business plan, overseeing network security, and directing Internet operations. CIS managers also may plan, coordinate, and direct research, and they work with top management to help determine technological and business goals and develop detailed plans for meeting these goals. They must have a strong understanding of both business and technology.
Possible job titles include:
Application Developer
Infrastructure Architect
Project Manager
IT Consultant
Quality Assurance Specialist
Setup Configuration Specialist
The exact title and the role played is determined by the job description and the needs of each company or organization. However, what is certain is the demand for CIS graduates.
Health Informatics and CIS
An important specialty within the area of CIS is health informatics. The field of health informatics combines knowledge of information technology, medical areas, and healthcare administration. Experts in health informatics know about information technology, how to apply technology to solve practical problems, and how to manage the complicated processes of introducing and applying systems within organizations.
Experts in health informatics also know the healthcare industry, both from the aspect of providing medical care and services and also from the position of implementing and directing complicated medical processes and organizations. They can help organizations innovate and improve medical care with the right technologies used in the best, most efficient ways. For instance, by introducing aged care provider software to make it easier to manage care, streamline invoices, and roster support, thus giving staff more time for actual care duties. You can further research degree options online. For example, you can learn about MVU Online and UAB's information system bachelors degree .
Is a CIS Degree Right for You?
As the world becomes more dependent upon technology, people who know how to use computer systems to make everything run smoothly and efficiently are increasingly vital to the way we live now. These experts are looked to not only to maintain technology but also to develop new ways to use it for improvement and advancement. If you like both business practices and applying technology to solve problems, a degree in computer information systems may be right for you.