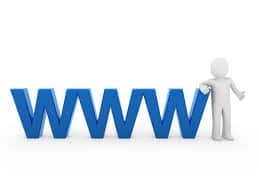 There are many ingredients required to help websites be successful. First of all, you must embrace the magnitude and impact of the industry upon which the website was created. If you launch a website without considering these factors, you may encounter strenuous competition from existing counterparts; causing you to fail. It is imperative to analyze the necessity and usage of the website before its development. The layout of your website should not only be attractive, but also interactive to grab the viewer's attention. This must be a key aspect of the website; meaning creativity must be reflected in your designs. Initially, the functionality of the website is not as important as the creative appeal of the website.
The content of the website must be eloquently written and very informative. Your website must include hyperlinks, images, and animations. Maximizing your content will help people to understand your website, as well as attract and sustain interest in what you have to offer. You can make the website interactive by using various polls and quizzes. More so, you can offer engaging distribution prizes, such as discounted coupons, movie tickets, or phone recharge, etc. We recommend that you apply these schemes, as they have demonstrated a 100% success ratio.
Next, it is imperative that you are aware of your competitors and challenge them with high-end strategies, which will improve viewer and customer satisfaction. Try to avoid designing a website that is too complex, in the attempt to make it attractive. Specifically, do not use frames or make it heavy by using too much flash or animations. Do not use too many colors, as it may look childish, and avoid adding a compulsory large form that is expected to be completed by viewers upon entering the site. Allow your traffic to view the site without having to create an account. If your site is an online store, then it must supply various payment options with reliable proof of authenticity.
Different websites require unique strategies to ensure success; however, the aforementioned tips are critical for any type of website. Other key points to have in mind, while attaining website optimization amongst the highly competitive online marketplace. An effective domain name has to be relevant and memorable. Finally, Search Engine Optimization is very effective in pursuing fame, but make sure that you do not underestimate the power of website builders.