There are several ways to use Facebook Ads. You can schedule them to run immediately, continuously, or on custom dates and times. You can set a maximum bid for your ads, so they are displayed only to people who are more likely to perform the desired action.
Alternatively, you can customize the time and duration of the ads to ensure they are seen by the right people at the right time. Facebook Ads can be highly targeted.
Create a Facebook ad
When you create a Facebook ad for your business, you need to set up a budget. A daily budget of $5 per day is the minimum you can set. You can choose to run your ad with the default settings or try different bid strategies. You can also use custom lists that you can generate from your customer database or website data. Once you have set up your budget and chosen a platform, you need to choose your ad creative.
There are eight ad formats that you can choose from when you create a Facebook ad. Facebook will recommend the right format for your campaign based on its objective.
Each format has specific technical requirements, so make sure to read the instructions carefully. Photo ads are the simplest of the ad formats, using a single image. Photos can be used for various placements and ad types, and you can change the format according to your campaign objectives.
When creating a Facebook ad, try to make it visually appealing. People tend to stop and read posts that have attractive images. If your image isn't eye-catching, it will be lost in the shuffle and will not get you any clicks. Click here for a guide to how to create an attractive image.
Using stock photos and low-quality images is not a good idea either, since they don't convey the quality you are trying to portray. Try to avoid using logos in your ad.
The next step in creating an ad is to choose the audience for your campaign. You can select from various audience targeting options. You can select behavioral and demographic targeting filters.
You can also choose whether or not you would like to have your ad automatically placed to a specific audience. Finally, you need to write the ad's name. You can also save your audience or create a carousel.
To create a Facebook ad, you need to choose the objective of your campaign. This will determine the price of the ad. If your goal is to get people to visit your website, you should target a specific audience, like people who are most likely to purchase a product or service from you.
Make sure your creatives are relevant to your target audience. Although Facebook advertising is different from other traditional methods, best practices are still applicable.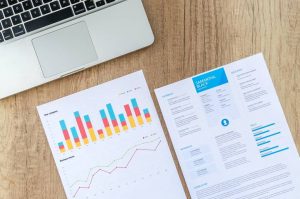 Remember that the budget of your ad should be sufficient to cover the learning phase. A Facebook ad will appear in the newsfeed, in Instagram, or Messenger, depending on its settings. Once you've chosen the audience for your ad, the company will review it and approve your ad.
Once you've set up your ad, you can link it to your Facebook page or to your business manager account. This allows you to track the success of your campaigns and make adjustments whenever needed. It's important to remember that Facebook uses ad management system that allows you to set up and customize ad types for your business. You can use your ad as a tool to generate targeted leads.
Facebook advertising allows you to target your audience by objective, lookalike audience, contact information, and more. This will help you reach the people who are most likely to buy your product or service. If you're having trouble reaching your audience, consider taking an online course like the one Hyros offers.  This can help you market more effectively.
Moreover, Facebook offers you the option to target past website visitors or current customers. Once you have chosen your audience, make sure you have a conversion tracking pixel set up. You can then see which ads have the highest conversion rates.
Before creating your first ad, you must have a Business Manager account. To create your account, click on the "Business Manager" icon and select the 'Ads Manager' option. Ensure that your account is verified before you create any ads. Once you've verified your account, you should see a rectangular green button and a button that says 'Create an ad'.
Create a Facebook ad campaign
If you want to advertise, you must know how to create a compelling ad. Ads on Facebook can be simple, images, or a combination of the two. When used properly, they can be very effective.
Choose your target audience. Facebook lets you target people based on demographic information, like age, gender, location, and language. Once you have selected your audience, you can set a budget.
To ensure that your ad gets to the right people, make sure your images, videos, and landing pages are optimized for Facebook. You should also check for quality control before launching an ad. Make sure your ads have the right resolution and have the right amount of space.
Set your campaign objective. It's crucial that your advertising campaign has an objective. An objective helps you decide what you'd like to achieve. If your goal is brand awareness, your campaign can work to build awareness and help your audience make the right decision when they're ready to make a purchase. If your goal is to promote a sale, your objective might be to generate traffic.
Once you've set up your campaign, you can choose a daily budget and choose the duration of your campaign. Facebook will optimize your ad campaign by calculating the highest price for a given advert set. Once your campaign is live, you can choose a duration for the campaign. Alternatively, you can choose to have your ads run for a set period of time or for a fixed amount of time.