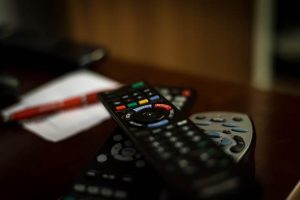 Contrary to popular belief, designing a great home theater system and entertainment center doesn't have to be expensive. In fact, with a few frugal ideas, research and tech-savvy decisions you and your guests can enjoy high-quality entertainment while staying on budget. One of the most important obstacles of staying on budget is evaluating (or matching) your entertainments needs with your available cash. Impulsive decisions are tricky to overcome, especially in the realm of home electronics and theater systems.
So, plan a head and consider these following suggestions when putting together your own home entertainment system:
What's important to you?Creating an immersive experience for you and your guests doesn't have to be as sophistically designed as you may have imagined. However, one of the first steps to staying on budget is to consider what's important to you and what's feasibly attainable to install. Sometimes what you think you might need isn't exactly what you will actually In other words, visualize the type of programming you watch currently and determine the type of equipment needed to suit your home entertainment lifestyle. Here are the basic things to evaluate:
Do you enjoying watching TV and movies on a big screen.
Do you enjoy watching premium channels, such as HBO, Showtime and Encore? (If you do, follow this link for TV deals that provide inexpensive options for broad viewing selections.)
Do you enjoy watching movies or TV, if both, what do spend more time watching?
Do you enjoy playing video games, using the Internet on your TV, listening to music on surround speakers? If you want some great speakers at a low cost, use Bose discount codes .
What to keep. Are you considering simply revamping your home entertainment system or starting from scratch? If you're revamping your entertainment area, make sure that you know what old equipment will function properly with your new equipment. Sometimes, all you might need is a new TV—instead of a new sound system, cable service provider and placing components. Don't make the mistake of confusing what you need with what you actually have.
Consider buying used products. Everyone is looking for a great bargain; however, many people overlook refurbished and used equipment as not a bargain—but as a cheap alternative. This is a tragic mistake for homeowners, especially for those on a tight budget, as refurbished and used electronic equipment can do more than the trick in terms of providing you with what you need. In the world of electronics, "refurbished" doesn't necessarily mean torn apart, rebuilt and broken. In fact, sellers are obligated to pronounce their products as used even when they haven't been taken out of the box. Don't let your financial ego get in the way of smart spending.
Make a "comfortable" decision. Sure, saving money is smart. But do know what's even smarter? Attaining value. Don't confuse inexpensive spending as a valuable decision. What matters is getting the most out of what you spend. Simply buying cheap can seem like a real money saver, but only if its what you needed to satisfy your entertainment requirements. Buying what you actually want for the lowest price is how to attain value to your home electronic purchasing decisions.