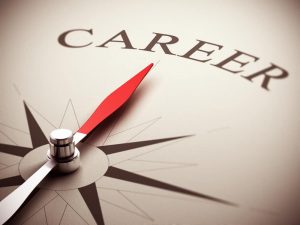 When deciding on what career to take up, make sure you learn everything about your future occupation. The best way to do so is to write a career research paper. In many colleges, such paper types can be given as homework. Then, you might need the services of a website that writes research papers for you – WriteMyPaperHub, for example. However, even if you don't get such homework, we recommend you to write such an academic paper on your own. It will help you to decide on your priorities and to find out the smallest details. And who knows, it might change your attitude to the profession completely.
What Shall You Start With?
Every career has some pros and cons. In every job, there are many details that a stranger might not see. To find out all the details, such tasks exist. 
Thus, check where you can start. Think about people who you have talked to during the last days. What are they? What do you know about their careers? Are there any that you would like to pursue? Choose one that seems to be more interesting, and move on with your research paper. 
Start with the Basics
Now, let us check what points you shall focus on. Provide such information as:
Your interests

: it is better if your job is connected with something you are interested in.

Your possible responsibilities at a new job

: this is something that will be accompanying you constantly. Thus, make sure they don't require excessive effort from you.

Requirements to the education level

: your job expectations shall be based on the education you have received. You might need to study more to pursue the career of your dreams;

Salary expectations

: they shall be compliant with your qualifications, skills, education level, etc.;

Perspectives for professional growth

: in most cases, people are aimed at improving their status at work and getting a higher salary. If you are one of such people, check well whether the desired position offers such opportunities.
Now, when you have this list, you can more or less determine the field in which you can work. 
It Is Time to Move to an Introduction
Now, when you have collected the needed information, you can write an organized introduction to your paper. Start it by declaring what career you have selected for your research. There, you also mention your interests, goals, expectations, and connect them with the chosen career path. Explain why you believe the career can be suitable for you. 
After that, move on to the main part of your career research paper.
The Body of the Paper
Here, you discuss whatever you consider important for your reader. Check what can be the benefits and drawbacks of the selected career. Review your skills and find out whether some of them need improvement. Also, check whether you need to acquire new skills. Make sure you research where you can get the needed skills and whether it will be easy.
To perform the research, you might use absolutely all available sources. Those can be books, journals, movies. However, we recommend concentrating on the sources that provide the most reliable information. We would call them first-had sources. 
Those are job instructions, position descriptions, and similar. One of the most valuable and reliable sources are the impressions of employees. They can tell you not only about standard requirements but also about many details that might not be in the job description. Such information is usually the most valuable and accurate unless an employee doesn't have some personal issues with the employer. 
Now, you are able to reply to some questions more objectively:
Does the chosen career correspond with your goals and expectations? If not, what things are different? Have these details changed your opinion about the perfect career for you?
Is the chosen path suitable to my skills? 
If you are lacking some skills, would you like to get them? Do you need to make an effort to get them?
Do you still consider the chosen career perfect? 
After having made detailed research, you for sure have found out many things that are not completely on the surface. If you believe the career is the right choice for you, you can really move on with it.
Now, Make a Nice Conclusion
This might be the most challenging part of your paper. You can be even more confused if you have found out that the career is not exactly something you would like to do. Thus, what shall you write?
Many students believe that only a positive conclusion counts. However, in any research paper, one thing is appreciated indeed: the research and the objective results. If the final results are different than those that you have expected, tell them about them. Your target was not to prove that the selected career is the best for you. Your target was to make research to find out whether this is the right path to follow.
Thus, make the conclusions. Substantiate them. And finally, come up with the final decision whether the career is something you would like to pursue or not. 
Now, you know not just how to write a career research paper but how to choose a career not spontaneously. You know where and how to look for the needed information to make a correct decision.