Some people might like to argue, but money is generally not the biggest and only motivating factor for employees. Money may make the world spin round, but when it comes to motivating your staff money may not be the only factor that motivates them. It may be one of the factors, but not the only one. Here are some non-monetary motivating factors that are known to induce motivation among staff.
Not only that, but employees actually seek these factors in their workplace as well.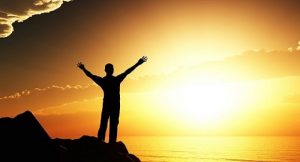 Flexibility
Employees do feel the need of voicing their opinions at their workplace. If only the senior management and supervisors get to have the say in all the matters then the workplace starts to look like a labour camp. Giving employees their right to speak is a perk that they value a lot. Some may even value this autonomy above money.
Training
When employees start to get the feeling that they're stuck with the same job with the same routine, the passion and motivation for that job tend to decline. Training employees for senior roles and diverse responsibilities is what that gives them ample room to grow and expand their wings. This renews the motivation level in employees as their margin for dealing with newer challenges also expands.
Recognition
There are all sorts of supervisors working above the employees. Some appreciate and pat the back of their team members on standout performances and some don't even have the courtesy to pass a comment of praise. The general rule should be that if the managers have the authority to criticize then they should also acknowledge a goal achieving performance of employees as well. The best way to do this is through a incentive platform like power2motivate that delivers non-monetary rewards and recognition from a rewards gallery.
Belongingness
No one likes to tolerate politics and conflicts in the working environment. It just adds the burden of extra stress and fatigue over an employee's health. The more relaxed and conflict-free environment of the working place, the more motivated and focused will the employee be. Thus, team building activities are very important and their importance cannot be stressed enough. Effective conflict resolution policies should be implemented so that the employees can be relieved from unnecessary mental burden.
Gifts & Benefits
These fringe benefits mean a lot to employees because they add value to the job. These benefits also secure an employee's interests outside the workplace. Additional allowances, health insurance, paid leaves and other benefits improve a person's job in many ways. Sometimes a celebratory gift says a lot about your workplace and your supervisor. The gift doesn't have to be a big one it can be anything that encourages the employee, for instance if the employee is a fitness freak then perhaps Custom Gear Australia would do the trick.
Happy and satisfied employees are the ones that stay loyal to their workplace and their supervisors. This is also the key to a profitable and growth-oriented organization as well. Employees do prefer bigger salaries, but it's not always the money that motivates them to contribute the best of their potential. It's a little more than money that brings a positive difference in an employee's performance.