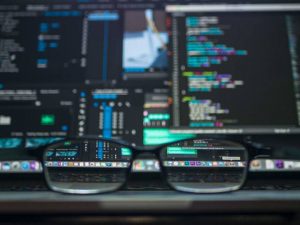 As a business with many customers, you might not have put too much thought into where you're saving crucial customer information and data about your company.  Maybe the files are located in various places, and you find it complicated to access everything. Others might not have enough security in their network, and they are jeopardizing their company by leaving the vulnerabilities alone.
This is where you might want to find ways how you can store your data. Whether it's for your customers or your business, here are some options to consider:
Local Storage
One of the common ways that many companies store their files and other crucial information is through local storage. They are done through internal workstations and networks, which offer various businesses the most control over their data. This can be a secure option, especially if this is not connected to the internet.
However, when there's not enough care given to the local storage, this might actually put the company's information at risk. One of the ways that they can establish a reliable, safe, and fast connection that does not rely on the internet is to set up their own cables, server, IT infrastructure, routers, and other computer units within the building. This way, they won't have to deal with cyberattacks on the internet.
Cloud Storage Options
Storing information in the Cloud has helped many businesses, regardless of size. One advantage is that anyone in the company can access the files they need anytime and anywhere. These allow the employees to work in a remote location, which is super convenient. Another advantage is the savings since businesses don't have to set up IT infrastructure and equipment in their office premises.
However, file storage on Cloud will mean that the company is required to follow the policies set by the providers. This is why it's important to look for a third-party Cloud company that's perfectly suited to the business needs. When dealing with sensitive information like customer credit cards, where strict protocols are the norm, it's best to go with third-party companies that will help with the security of the business account and will work closely to safeguard your data. Make sure to cover all bases to prevent compromise.
Off-Site Storage
Some companies offer off-site storage services, and they are similar to the Cloud. However, these models don't usually rely on the internet, but you can still access what you need from a remote computer workstation. You can store the backup and access it whenever possible if you have the connection and the proper pass keys. See more about offsite storage options in this link here.
Why Is Data Management Essential?
Information is a Very Valuable Resource for Companies
Nowadays, information is becoming a crucial asset in any organization. How everything is stored and how someone can access them plays a major role in the success of a business. When the files are stored, collected, disposed of, and managed properly, this will significantly reduce the risk of security breaches and loss of consumer trust. The files are also important for the daily operations of the business, and the data that can be obtained from daily interactions can improve some processes down the road.
It's Challenging to Maintain the Files Alone
Many organizations are now collecting massive quantities of data daily, and as the day goes by, it becomes very difficult to manage everything. When you've already amassed a lot and continue to do so, you need a management company to help you securely store the files and organize everything on your behalf. This way, employees can retrieve customer information in the fastest way possible, and they don't have to sort through thousands of files to find the one that they are looking for.
Costly Replacement of Compromised Data
Whether a file has been misplaced or misfiled by an employee, a natural disaster has destroyed most of the paperwork, or if there's theft, these pieces of information can be costly to replace. Some might even become impossible to recover at all.  See more reasons why data recovery is expensive on this page: https://www.thetechwire.com/why-is-data-recovery-so-expensive/.
It can cost an average of $200 to re-create a single page of the document, and the information might not even be accurate afterwards. Most organizations keep a large database of files, and they should avoid any instances of missing data so they won't spend a lot of money retrieving them in the future.
If you want to be compliant and scale at a larger level, you need IT infrastructure where you can store, manage, send, and receive data in your company. You can also improve your security if you have a self-storage unit or a Cloud subscription that provides exclusive access to the sensitive information in the company. Proper backup and the right storage systems in place will help the business become more scalable and successful.