Bitcoin and Ethereum are the top cryptocurrencies, and ETH BTC is a popular pair for trading. As of August 2022, the daily trade volume in the Bitcoin (BTC) network reaches $34,9 billion. The BTC rate depends on supply/demand balance and other factors such as:
the economic situation in the world;

the market trend;

investors' sentiments;

the complexity of mining.
When transferring Bitcoin from one wallet to another, we transfer a section of data confirmed by a unique signature, which, in turn, is collected into blocks. Each transaction is unique, and there are no two identical. The information stored in the section is mostly data about previous transactions, encrypted in a special code (hash). Blocks are connected into chains, which are necessary both for verifying the execution of the payment and for the physical implementation of special transaction parameters. Simply put, each new transaction stores data on all previous payments from the blockchain.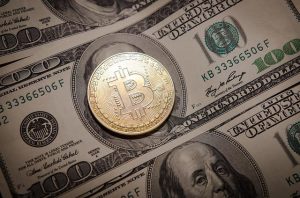 Ethereum is a platform where developers can build smart contracts and decentralized applications. It is the second most popular crypto asset with a daily trade volume of $22,3 billion.
How to Exchange ETH to BTC?
The ETH to BTC pair is currently traded at 0,0767. That means to buy one Ethereum, you will need to spend 0,0767 Bitcoins. You can track the ETH/BTC price dynamics on the WhiteBIT exchange. For that purpose, go to the trade section dedicated to ETH to BTC and learn the chart for this pair.
To exchange ETH BTC, follow the steps:
Register on the WhiteBIT and pass KYC. You can also buy assets without verification, but you will face limits on withdrawal funds.
Find a "trade" block. Enter the ETH BTC pair and see the up-to-date rate.
Pay the fee. WhiteBIT charges fixed fees of 0,10%.
The coins will arrive in your account in a matter of minutes. Similarly, you can swap BTC to ETH.