Here's the reality: once your business starts to grow, you will need a solid communication system and the best small business phone solution to ensure that everything is running smoothly.
We've all been at the other end of the transaction at some point. And we know how frustrating it is to deal with unresponsive customer service.
That's why every smart business owner who values their customers and their business survival will want to smooth out any potential issues on both the business and customer ends through virtual offices such as those provided by Telnum.
If you want to follow the long line of entrepreneurs who use virtual phone systems to improve communication and business operations, keep reading.
The three types
Most business owners don't know much anything about this. These systems, although similar in purpose, have differences that will matter depending on your priorities (more on this in the next section). Here are the three that you can choose from:
Advantages:
Reliable even with unreliable internet connection

Works with devices you already own
Disadvantages:
Becomes more expensive as you add more users

May not have strong security features (dependent on provider)
If you've already invested in landline phone numbers, you don't have to get rid of them. You can set up this type of system instead.
But bear in mind, its use is not limited to landlines. This will also work with cellular phones or any other networks that you may already have.
So for big businesses that aren't ready to make the switch but are willing to make the transition going there, this perhaps is the best choice. It doesn't rely on the internet, so you can continue to make and receive calls even if your internet is down.
And when needed, you can go online to make changes to the settings.
Advantages:
Has advances features to help you optimize business operations

Cheaper than traditional landlines

Scalable
Disadvantages:
Highly reliant on internet connection
If you've ever made a call, consider yourself introduced to VoIP. This system is a hundred percent reliant on an internet connection, so if such exists, your internet speed issues will definitely affect call quality.
The gadget you'll use to make calls will depend on your provider. For others, you'll only need to use certain software to install on your phone or desktop. For others, you'll need a handset.
So when shopping for a provider, don't forget to ask what you'll need to get the system up and running.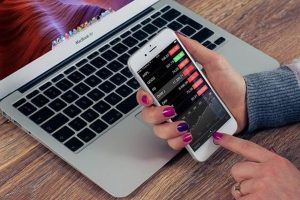 Advantages:
Disadvantages:
Relies on your ability to do all the changes smoothly
If we're going to be strict with the definitions, this can be considered an offshoot of the second option. In fact, most VoIP providers will include an app with the package.
But because this doesn't require any handset or even phone, this was considered a different type altogether.
A terrific choice for solopreneurs and small teams, this system lets you access advanced features too – all in one app. And because everything is online, your team can be anywhere in the world and you can all still use the system.
Despite potential issues with having one person take care of building the system, having the ability to change things at will can potentially reduce inefficiencies due to changes.
What must you consider before deciding?
Existing equipment investments
If you've already invested in landlines before and want to keep using them, then you'll be more likely to go with cloud-hosted PBX. But those who haven't invested in anything yet have more freedom with choosing without worrying about the usability of existing assets.
Smaller organizations would be more inclined to go with an app-based phone system because whatever intricacies in setting up the system won't be as complicated as managing say, 200 people.
Bigger organizations may need specialized solutions designed for them by their provider instead.
Systems, where the call quality is fully dependent on internet speed, won't be a great choice in locations where the internet is not reliable.
But sometimes, it's not just about the speed too. If you don't want communication access to be reliant on internet speed at all, then cloud-hosted PBX may be the better option for you.
If your team is in different parts of the world, you can't go for a system that needs a wired connection or anything that can only be accessed when you're actually at a certain place. But once this condition is satisfied, you're free to look into other considerations.
So which would work the best for you? With the kinds of virtual phone systems available, you're sure to find an option that fits perfectly with the needs of your organization.