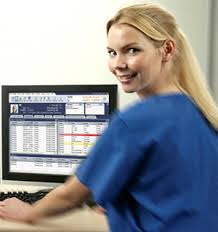 HR professionals and many savvy business owners in the UK have started focusing on greater rewards, incentives and recognition for their employees. It's about time because employee engagement is what drives performance and retains top employees for most businesses.
But what should you, as a business owner or HR professional, consider giving employees as a reward and to recognize the efforts that they're putting in this year. And what will really motivate your employees?
Appreciate Your Employees More
A survey by Reward Gateway revealed some striking statistics. One of the main reasons why nearly half of the surveyed employees would choose to leave a company is that they are not recognized for the efforts they are putting in.
Plus, nearly 70% of employees think that if their bosses and managers said thank you to them for putting in extra overtime or doing something productive and of value to the business, their motivation to work and their morale would increase tremendously.
Where does this point toward? Be more appreciative of your employees at work and never let the opportunity pass you by as a manager.
Make Rewards Personal
Not every one of the employees would appreciate a bottle of wine or a raise. Sometimes they would like to have something different and more personalized as a reward for their efforts. That personalization shows employees that you care about their well-being and work-life balance.
Maybe they would appreciate an awesome IMAX 3D movie experience at the cinema with their family who they haven't really bonded with in a while since they were putting in those long hours for your business. This sort of reward would help the experience truly memorable.
Costly rewards like this one may work, but you really have to ask yourself the question, is it sustainable. Only monetary rewards may not be the answer. Sometimes it's about the experience. A unique experience like a cruise dinner or an exclusive weekend getaway (all expenses paid) would further cement your standing in your employees' minds.
Giving Social Responsibility a Higher Importance
Not only does corporate social responsibility have the Power2Motivate but it can elevate the status of your company as one who cares about giving back to society at large. Your employees will feel a greater sense of pride when they see the company giving back.
It is one thing to show commitment and a completely different thing to experience the commitment first hand. When you as a business step up and become an example for your employees to follow. This might include giving a paid leave(s) to employees to help teach or volunteer at an initiative that your organization supports.
Not only will this be a break from the monotonous routine for your business, but it will also give your employees be highly motivated to come back to and work for you. In other words, social responsibility initiatives will help you give back, make an impression on your employees (as well as customers) and make them want to associate with you.