Investors looking for private cash loans need to choose between working with a bank or a private lender. While banks may have slightly lower interest rates, private lenders are much easier to work with and can close the loan faster than a bank.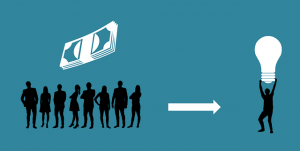 With today's volatile market, investors often have to move quickly to secure their investment. In many cases, working with a bank takes so long that the opportunity may have disappeared before the loan is finalized.
Private lenders are typically get funded by investors or banks, in many cases both of them. The private lender must review all the details to determine if the risk is worth the investment. If they deem the loan may garner a good return on investment, they may invest in the business opportunity and see a return on their investment.
Banks are often more difficult to work with and must abide by all state and federal regulations and other agencies like Fannie Mae, Freddie Mac, and the Veterans Administration. All these entities have their own regulations and rules. The vetting process can take time. So often to be expedient, investors find that private loans are a better option.
Finding the Best of Both
Before deciding which is best for each investment, investors need to do their research on each. There are many banks and private lenders investors should consider before they determine which is their best option.