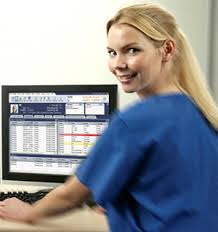 In the 21st century, countless medical and technological advancement have made testing more efficient and more sustainable. Because of this development, pharmaceutical and biotechnological companies have developed different products that were simply impossible a couple of decades before.
Nowadays, the abovementioned companies spend millions of dollars and days of clinical trials before they launch certain commodities out of the market. The whole process involves human testing to determine the efficacy as well as the potency of certain drugs.
Clinical trial management systems and eclinical trial technologies explained
In general, the clinical trials are very extensive and are monitored by strict government regulations. The whole process requires clinical trial management systems (CTMS) that help scientist analyse clinical trials, monitor trials, and then report their findings (efficacy and adverse effects of the drugs) to government regulatory bodies.
For those who not familiar with the terms, CTMS is a digital system of information management that allow users to collect and at the same time put together important information from clinical trials. On the other hand, eclincal trial technologies are electronic systems that are specifically designed to automate the management of clinical trials.
CTMS and eclincal trial technologies can help pharmaceutical companies perform the following tasks:
Collect, store, and at the same time organize clinical data
Determine the effectiveness as well as the potency of drugs with the utilization of stored data
Examine side effects with the use of clinical data
Monitor budget
Take care of patient management
Check out verification of trial processes with government regulations
Work hand in hand with other systems like electronic data capture, data management systems, and side effect reporting systems
Manage the production as well as the marketing of approved commodities after being launched
Conclusion
CTMS and eclinical trial technologies are indispensable tools when it comes to the pharmaceutical and biotechnology fields. The said innovations help save time when it comes to organizing and storing important data.
It should be remembered that each passing day is vital when it comes to companies that specialize in the abovementioned fields. This is because drug and medicine manufacturing are very competitive industries since there are a myriad of companies that specialize on the mentioned fields.
With this in mind, they can develop a solution with so little time and have it patented afterwards. In time, they can accomplish higher profits without compromising quality.