If you want to be a successful realtor, you need to be able to sell properties quickly. Learning how to advertise these properties effectively is crucial for drumming up interest so you can sell property. Here are three advertising strategies that could help you build a successful career as a real estate agent.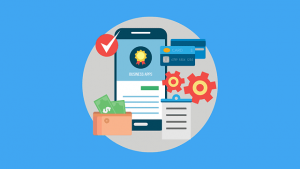 Printed Advertisements
A print advertising campaign is a great way to reach many people with little effort. If you want to launch a real estate postcard marketing campaign, you can design mailers advertising multiple properties and then mail them to residents who live in the area you service. This strategy allows you to advertise to many people, even if they have not yet sought out your services, so locals are aware of what properties are available if they decide to move. These also serve as tangible reminders of your services.
Email Marketing
Like print advertising, email marking is a great strategy that targets many people with minimal effort. Invite residents within your community to join your mailing list and then compose an email each week advertising different properties you represent. The advertising strategy may even draw in new clients who see properties they are interested in.
Social Media Marketing
Social media accounts are easy, cost-efficient ways to build a client base. You can invite past, present and potential future clients to follow your account where you advertise different properties and list your services. The major advantage to this method of advertising is that it encourages your followers to use you as their realtor if they decide to purchase a new home in the future. It also helps advertise properties to a large group of people so you can more easily match clients with their dream homes.
Advertising properties is essential for realtors. By using these three marketing strategies, you can develop a marketing strategy that helps you move property quickly so you can build your reputation as a realtor.