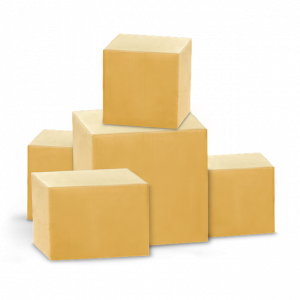 Shipping and delivery of your goods to customers is a vital task in your business. The kind of services that your clients will get will tell a lot about whether they'll come back for more purchases or they'll leave and find another supplier. So it is essential to ensure that you do excel in your shipping, but is WooCommerce the ideal platform?
There are multiple shipping channels that you can use, but WooCommerce will give you the best deals. The platform enables you to include numerous classes of products, making it easy for you to send your products in categories. This will not only save on the rates charges, but you'll also have a simple task while keying in your customers' shipping details. But with that briefing, how does WooCommerce work?
WooCommerce – Company Background
WooCommerce powers more than 28% of all the online stores, which is significantly a large share of the market. Mike Jolley and James Koster created the WooCommerce platform. And it was purchased by Automattic in 2015. it has currently partnered with almost 2 million online stores.
WooCommerce: The Basics
WooCommerce is a WordPress plugin that helps publishers in that platform to sell their products online. This means that the platform works as a third party integrating within the larger scheme of WordPress. A customer will be required to join WooCommerce through the following process
Acquire hosting services from a provider

Install and configure WordPress

Use the features with plugins, security, and theme & boosting performance to build up the web design.

Install and configure WooCommerce for the e-commerce function
The basic version of WooCommerce is free, although for additional functions such as subscription pricing, installation of a product recommendation engine, and booking an appointment. The platform is versatile, and you can sell both digital and physical goods.
How to configure WooCommerce?
You can configure WooCommerce using six simple steps. They include
Install the WooCommerce plugin on your website

Access the setup wizard

Choose your payment processors

Configure your shipping options

Review the optional add-ons and install the one you prefer

Complete the setup process
Sitebuilder Tools and Templates
WooCommerce offers a Storefront, a free WordPress theme designed to integrate into the WooCommerce core plugin, site performance deeply, and maximize speed. You can use the Storefront's default mode or choose to customize it. The theme you select will determine which features it'll come with. The features include speed, support, and SEO.
WooCommerce Store Settings
You can find extensive customization options of the available general settings menu of WooCommerce. You'll get the opportunity and options on how to tailor your customer's solutions here, in both public and detailed ways. The settings can include the checkout process, display of the numbers of prices, etc.
WooCommerce Extensions and Plugins
WooCommerce extensions and plugins come at a fee. There are more than 400 official plugins, and they change the functionality, your store's design and appearance, analyzing customer behavior, and improving marketing efforts. They also bring in further features such as
Recurring subscriptions for digital goods

Creating a membership-only page on your page

Enabling appointment bookings

Shipment tracking

Bulk discounts

Generate store credit coupons

Give gift certificates
What is Managed WooCommerce Hosting?
Managed WooCommerce Hosting will be beneficial for the tech gurus. Managed Hosting refers to the web host that will cater to all the technical details during installation and configuring of WooCommerce. It includes keeping all the WordPress core and plugins updated and doing daily backups on your site.Is WooCommerce Right for You?
WooCommerce is your perfect e-commerce solution. The reasons behind that include the fact that you own it, and gives you options for your costs, and it's a trusted platform.
FAQ on WooCommerce
Is WooCommerce free to use?
Yes, all the basic functions are freely accessible.
Is it easy to install WooCommerce?
Yes, you only need six steps, and you'll be up and running.
Does WooCommerce have a good track record?
Yes, 28% of the online stores have trusted WooCommerce as their e-commerce solution.
WooCommerce is the best free e-commerce solution. Other than its easy-to-use features, it provides many settings to customize your page to your best satisfaction perfectly.