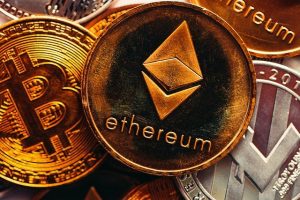 Whether it's Bitcoin, Real Cash, Ethereum, or any other digital currency, the world of cryptocurrency has become increasingly popular in the past few years. And although many people purchase cryptocurrency through brokers, the traditional way to obtain any currency is by selling your goods and services. This could be a skill, your time, or anything else that has value, and someone is willing to pay for it.
Not everyone understands cryptocurrency or what it takes to trade one type of currency for another.
Why You Should Get a Credit Card for Crypto
To begin with, the process of selling an item for cryptocurrency is not quite as simple as it is to convert cash into Bitcoin or Ethereum. For starters, most people don't have any software that will tell them how much their goods are worth in terms of cryptocurrency. In addition, most digital exchanges are also decentralized, so there's no centralized location to trade items.
That can all be a bit complicated for those new to the world of cryptocurrency and who don't understand how it all works. What's more, if you want to sell your goods and services in exchange for cryptocurrency, there's no good way to do it offline or locally.
The solution is an online cryptocurrency credit card. It is a type of credit card that will let you purchase cryptocurrency. Some major banks and financial institutions currently offer it. You can find a credit card with crypto rewards to get started.
Of course, not all cryptocurrencies are supported by every kind of credit card for crypto. You might also have to meet an approval requirement or pay a certain amount as collateral before using the card to purchase any cryptocurrency.
But more than likely, your financial institution will have a set of rules that you have to meet to get the card— just like with almost every other credit card on the market. According to the experts at SoFi, "An approved application will result in a hard credit pull, which may impact your credit score." So, you have to be careful while applying.
If you've ever thought about buying cryptocurrency before, then you know just how difficult it can be to get your hands on it. There's no good way to buy Bitcoin or Ethereum for fiat currency (cash) in person. The only way to do it online is through an exchange that might not offer you much assistance.
At the same time, there is a wide range of exchanges that will let you sell goods and services for cryptocurrency, but it's hard to know if they're trustworthy or upfront about their fees.
The good news is that the process has become much easier now that crypto credit cards are becoming available in most countries worldwide. All you have to do is find a reputable cryptocurrency exchange, and then you can use your credit card to buy the type of currency you want.
The only thing that will stop you from getting one of these cards is if your financial institution does not support it. While most major companies are adding cryptocurrency credit cards to their arsenal, there's always a possibility they aren't legitimate.