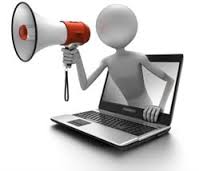 Some product launches are epic, while others fall flat. Here are some tips to get the most out of your next launch so that you don't end up as just another statistic.
Outline Clear Goals For The Campaign
You need to have clear and defined goals for your giveaway. Do you want more "likes" or "+1s"? Do you want more sales? Do you want more engagement from your customers? Figure out what this giveaway can do for you and what you want it to do.
Choose a Good Giveaway Or Promotional Item
Once you've figured out what you want your giveaway to do, it's time to buy the promotional item. Now, depending on what you've decided about what you want your promotional item to do for you, your giveaway item could be something like Ad Magic custom playing cards or it could be a sample of your own product or service.
The important thing is to make it relevant to your target market.
For example, if you run a game shop, playing cards might be a great giveaway item. Ditto if you run a party shop, a catering company, or anything in the entertainment industry.
Use Crowdfunding Platforms To Advertise
Crowdfunding platforms, like Kickstarter, are the perfect place to advertise if you don't have much of an audience and you want to build buzz around your company. The Kickstarter campaign could become a "front" for your product and the giveaways could sweeten the deal.
For example, let's say you have an idea to develop an existing product. You hire a company to put together a video for you. You showcase your existing product, and proposed upgrades. Here's the thing: your existing product can be sold so customers can already benefit from that.
But, they may benefit more from the upgrade, so you can introduce a modified version of your existing product and raise money for it. You can then give away promotional materials so that people become more familiar with your brand. Some people will buy from you right away (you could offer these people an upgrade to the new product when it's finished).
Other people will wait until your upgrade is completely funded and in manufacturing. Either way, you win and so do your customers.
Use Outreach To Promote Your Business And Giveaway
You can't have a giveaway if hardly anyone knows about it. Use your existing connections in the blogosphere to promote your business and giveaway. Don't have connections? Build them. Here's something most marketing firms won't tell you: marketing online isn't just about buying ads. It's also about building relationships.
If you aren't building relationships, you're going to find that spreading your message gets expensive. And, as soon as you stop throwing money at advertisements, the revenue stops coming in.
So, build those relationships with bloggers, set up arrangements to do guest blog posts on large brand-name sites, and promote your giveaway. You'll build an instant community, regardless of how the giveaway or promotion turns out, and that's really what it's all about. That, and sales.
Roselyn Watson is a senior buyer in the gift industry. She enjoys the opportunity to share her insights online. Her previous posts have been published on a number of relevant websites.