Considering the ways in which you can earn and spend your airline miles and its credit card points, it seems that frequent flyer miles have become the new currency which everybody's trying to lay their hands on!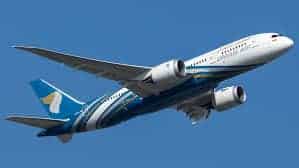 Just to bring it to your attention, there are trillions of miles and points that people earn every year.
However, the only problem people face with their frequent flyer miles is that they're not able to use them at times. This sure causes them a great deal of discomfort – you have a valuable currency, but you can't spend it. Here we'll discuss these frequent flyer miles, emphasizing how they have become the new and highly sought after currency, and how can people effectively use it.
Miles for Premium Tickets
Frequent flyer miles allow people to use their miles to upgrade their seats or to get free premium class tickets. However, it's not wise to use your miles for upgrading. They are better spent if they're used for claiming premium class tickets. Most of the airlines charge you a high amount of miles and cash in order to upgrade your seat both domestically and internationally. So it's wiser to use all your miles in exchange for a free premium class ticket rather than buying a ticket and then using miles and your cash as well to upgrade your seat.
Miles Can Buy You Hotel Rooms
You can redeem your frequent flyer miles for your stay in hotels. Some of the Starwood hotels charge you at the rate of 2400 points per night. You can easily use your Starwood Preferred Guest (SPG) points and have them converted into airline miles at some high-end hotels like Sheraton, Four Points and Westin. These hotels will also award you 5000 extra miles for every 20,000 SPG points converted into airline miles.
Free Stopovers
Another way in which you can wisely spend your frequent flyer miles is by adding a free stopover in your trip. This means you can fly to London and spend a few days there, then fly off to Rome and stay there for a few days in the same 60,000 miles round trip to London.
Shop with Your Miles
If your miles are about to expire or perhaps you don't have enough to buy a ticket then the best way to utilize them is to shop with them. By using the right frequent flyer program you can use your miles to subscribe for The Economist or buy a new pair of Ray Bans. It's a better way to clean your balance rather than letting it be wasted.
Use Miles as Employee Perks
If you're a businessman and you have extra miles you can use them as employee perks and make them happy and more loyal. The more loyal your employees, the more productive they will get. So, today as you see, frequent flyer miles are commonly being used as fringe benefits as well.
Technological solutions are also paving the way in the frequent flyer space with sites like pointsbank.com.au allowing you to combine, manage and buy additional frequent flyer points across multiple programs.
Points Bank will effectively support and enable you to cash in or exchange your travel related services by using various rewards points programs. Our advisors have close connections and impeccable industry know-how which will make them identify only the best deal for you.