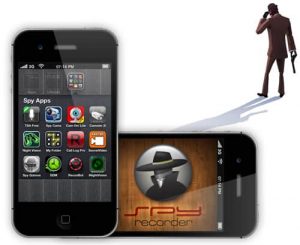 IPhone Monitoring software- good or bad?
Ever since smartphones became our best companion, devious minds had started working on using them to keep a tab on us; the places we go, the people we talk to, the websites we visit and so on. This information is then used by them in whichever way pleases them. There is always going to be a good vs bad debate on whether spying apps are illegal or not. However, no one is denying the fact that a reliable spy app can be the best way to keep track of your target. So, if you are someone who is trying to find an efficient smartphone monitoring software for an iPhone, you have come to the right place. Mobile Spy, the ultimate iPhone monitoring app was launched almost 7 years back and still continues to rank high among similar monitoring apps.
Mobile Spy Monitoring software for iPhone
Mobile spy was launched as an app to aid parents to keep track of the online activities of their children. With online crimes reaching unprecedented levels, any responsible parent would want to know what their ward is up to. As the old adage goes, prevention is better than cure! By being aware of every activity of your kid, you have the potential capability to preempt a situation that will result in your kid being harassed, mentally or physically.
Mobile Spy allows you to monitor an iPhone in real time. Here is how you can use Mobile Spy to monitor an iPhone
Install the Mobile Spy software in the concerned iPhone
You need to set a private Mobile Spy network by registering with a unique user name and password.
This account can be accessed via a web browser.
The Mobile Spy app will log the calls and texts made from the target iPhone and save the details to the online account
You can also configure the app to save the GPS location of the device in set intervals. This is an effective way to keep a track of the target's movements.
To see the monitoring results, all you need to login to the online control panel by authorizing yourself and view the logs.
There is also an advanced feature called the "LIVE Control Panel: which lets you monitor the device in real time. You will be able to view the screen and logs in real time.
In a bid to make it less intrusive, the app will be visible to any user who uses the iPhone. But in order to access it, they will need the login credentials. This app will let you keep a tab on the user because the text, calls and GPS logs are directly fed into the online private account even if they are deleted from the phone. It also allows you to see what kind of websites your target visits, which videos they watch in YouTube and who them text and chat in various social media platforms.
All said and done, the Mobile Spy monitoring software for iPhone is an excellent app to have.