At some time during its productive life, an oil and gas well will need maintenance or repair, the same as most any machine. And, as with any operation involving machinery, worn-out parts can be replaced and the well returned to productive service. This maintenance and repair operation is known as an intervention.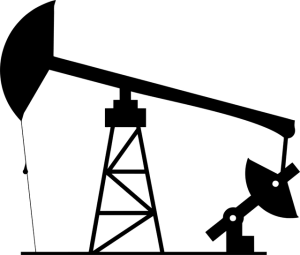 The oil and gas industry continually improves the methods and materials it employs in its continuous efforts to increase productivity and work more efficiently. Although the many pumps, seals, pipes and sensors at the bottom of a well are designed and manufactured to last longer than ever, eventually they do wear out and must be replaced. Likewise, the exposed rock formation through which oil and gas flows to the wellbore and then to the surface can clog over time.
Productive Life Remains
In such instances where an underground formation still contains oil and gas but production has declined, the well operator may choose to conduct a well intervention and return the well to productivity. Although the methods and machinery are different, the goal of a well intervention is the same for onshore and offshore wells.
Eventually, the hydrocarbon-bearing rock formation is depleted to the point where the well is no longer economic to operate. In that case, the well bore is plugged and the well abandoned.
Under Pressure
Well interventions are generally classified as light or heavy. A light intervention may involve lowering sensors or specialized tools into the well while the well remains pressurized. Offshore interventions can be facilitated with a Subsea Test Tree and other specialized equipment.
Fundamental Change
In the oil and gas industry, those companies that offer heavy well interventions services specialize in the more extensive procedures required.
Heavy interventions might call for removal of an entire well completion string, replacing a wellhead or other fundamental change to the well. In such cases, the well is depressurized in an operation referred to as killing the well at the formation. Offshore well operators can look to service companies, including PRT Offshore, that offer specialized services and equipment.
Dedicated Vessels
The intent of a well intervention may be to repair, restore or enhance production. A report in Offshore magazine notes interventions may involve removing wellbore restrictions, responding to changes in the reservoir's characteristics, responding to sand production or mechanical failure.
Operators of offshore wells that are drilled deeper into higher pressure and temperature zones have seen intervention costs rise. As a result, the industry has seen a growing number of dedicated offshore intervention vessels.