The biggest asset you own will likely be your home. Or possibly a property you have inherited, or a buy-to-lease purchase. Most people never own anything worth more money than a house or an apartment.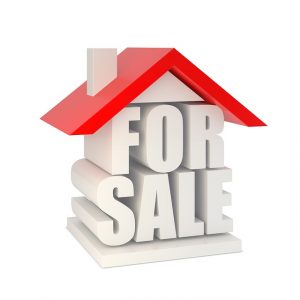 This is why, when someone needs a large amount of cash fast, they may look at selling any property they own. There are plenty of reasons people need to sell houses quickly, but the most common one is because they want money. 
If you wanted to sell your home fast for cash, you would want to receive the best possible amount, through the least stressful method, and in the shortest time. 
So, how should you try to achieve this aim? 
How can you sell a home quickly?
There are traditional routes to selling a house, and then there are more modern methods. Which one is right for you may depend on your wants and your needs. Many people are taking the FSBO route now, and this is entering the mainstream. 
But, For Sale By Owner, may not be your best option. Perhaps you don't have the time or the inclination to go down this route and would prefer someone else to take control. 
Some options for selling a home are as follows: 
Real estate agents

Auctions

Classifieds and online ads

FSBO – using an online platform

Property investors

Raffles
The use of house raffles started to appear a couple of decades ago, but this method is fraught with problems and can take months to bear fruit, if at all. 
Classifieds and online adverts, along with FSBO platforms, mean that you can save on commissions and sellers fees, but they can lead to poor sales prices and give you plenty of headaches that could be avoided. 
This leaves realtors, property investors, and auction houses.
Selling through a realtor
Using this method means that you will place the responsibility for selling the house into the hands of, hopefully, an experienced professional. Finding the best real estate agent for you may mean doing some research and asking for recommendations, but there is a big plus point to using this sales method. 
Once you find a listing agent in Knoxville, TN, or area near you, selling through a real estate agent could mean that you receive the best price for your house. Realtors work on commissions and sales fees, so it is fully in their interest to sell your property. It is of no use to them, having your house's photo gathering dust in the agent's window.
The downside is that you will have to pay those fees and they could be a big chunk of your final sales price. Also, estate agent sales can take weeks or months to complete, which is of little use if you are in a serious hurry. 
House auctions
While you aren't guaranteed to make a sale at an auction, it could be a fast way to offload that unwanted property and get money quickly. 
The issue with using this method is that many of the bidders believe that most properties being sold this way have issues, and they are also looking for bargains. This could mean you sell your house but the end price falls way short of what you wanted. 
There are also fees to consider. According to HSH, auction fees can be around 10% to 15% of the final sale price, which is far more than standard realtors who are likely to charge between 4% and 6%. 
Property investors
Many people are involved with buying property and selling it on quickly to make a profit. Others choose to buy a property and keep it for a longer period to see the value grow. Whatever the investor's reason for buying is, they can be used to make a quick house sale. 
Over 100,000 people and businesses flip homes according to a CNBC report, and in 2017 there were more than 200,000 properties bought and sold by this method. Clearly, there are plenty of people that are interested in buying houses for cash. The obstacle you face is getting them to pay the best price they can. 
However, there is another type of property investor, and these businesses offer a fast way to sell a house for cash that may suit you. Sometimes called cash for home buyers, they offer the fastest route for selling a house for cash. 
If you use a company such as Integrity First Home Buyers, then you would be able to see the back of your property within days, with no fees or commission to pay, and with minimum stress. 
It must be stated though that although this is the fastest and least stressful way to sell a home, it may not yield the best sales price. 
Summary
Selling a house can be a worrying time, and if you require the money fast, then there is even more stress to deal with. These three options are all viable ways to sell a home but come with advantages and downsides. 
Realtors will most likely get the best price, but will often take the longest time to get there. Auctions could be a very quick way to sell a home, but the fees can be very high. Cash for house buyers offer the only guaranteed way to sell, but may not deliver the market price.