Technology advancement has brought its fair proportion of pros and cons. Among the drawbacks is the dispensation of misleading information, false identity cases, and increased fraud. Nowadays, it is not uncommon for businesses to get emails and local and foreign calls from cybercriminals.
Even after investing in a stringent defense system, fraudsters appear to have updated their technologies, rendering them able to breach even the most secure servers. Cyber-attacks are often a big scandal and can lead to client dissatisfaction. If not resolved or avoided, such controversies could adversely impact your business's reputation and lead to legal and financial implications – something that your business would not want.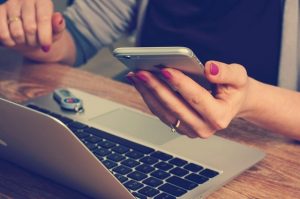 Fortunately, technology like a phone validator will dramatically minimize cyber-attacks.
What is Phone Validation Service?
A phone validator is a software that provides real-time evaluation and verification of domestic and foreign mobile numbers to determine risk reputation, disposable mobile numbers, syntax, and user scanning. Standard reputation checks include detecting proxy, validating email, and rating email threats.
How Does Phone Validation Work?
Phone validation is similar to e-mail verification. It tests a mobile number's authenticity by delivering a code by voice message or SMS to the user and directing them to put it back.
When the user executes the directive, it means they have access or ownership of the mobile number in question.
Ensuring that your client has access to the mobile number is essential as the mobile functions as your primary form of communication. It also operates as an identification for your clients. Phone validation is much more efficient than email verification because it has a greater probability of eliminating cybercriminals.
Email validation is also getting less efficient because bots and users can easily create email accounts. On the contrary, generating a fraudulent mobile number can be complicated for cybercriminals because it requires additional time, effort, and expenses.
How Will Phone Validation Help Your Business?
Here are some benefits of having phone validation services for your company.
Prevent Fraud and Mass Account Creation
Phone validation services provide real-time security intelligence and reputation rating. Using its registry, the software can evaluate the mobile number to extract useful risk evaluation and data traits. It will also notify you of bots and spammers registering several accounts.
Verify Client Identity During Account Creation
With phone validation services, you can verify end-user identities even before they are added to your consumer database. Once the consumer has been validated and registered in the database, their mobile number is set as a trust anchor used in the account lifespan's various phases.
Improved User Convenience
Phone validation services simplify the account creation process. With mobile validation services, your clients will have to verify their mobile number on account creation. Conventional identity authentication techniques, such as e-mail validation and password/username, are not necessary.
Reliable Database of User Accounts
An accurate database of users is essential for successful advertising campaigns. Phone validation services ensure that your database has human users. With a reliable database, you are sure you are spending on genuine leads and not fake accounts or bots.
Mobile validation services are becoming an increasingly valuable aspect of business processes. Ensure you utilize this technology to improve productivity, security and eventually facilitate the success of your company.